Pabbly Subscriptions is a
cloud-based accounting solution
that caters to small and midsize businesses. It helps users to manage and automate their subscription billing tasks such as
accepting one-time
and recurring payments, creating and sending invoices,
recovering failed payments and transactions
and more. Secondly,
Pabbly Subscriptions
allows users to create
multiple plans and subscriptions
for corresponding products and set up several payment gateways to collect payments. The solution supports multiple currencies and helps users to
create multiple invoices
with custom branding.


Pabbly is smart recurring billing software and manages online subscriptions. Pabbly is useful for
SaaS companies, Software Sellers, Subscription Service providers
and anyone
who sells monthly services. Secondly, It is a
Platform For Growth-Focused Businesses that'll help you grow your audience, develop customer relations, build and manage your business without any compromise.
Have full access to all 5 Pabbly products
Pabbly is smart recurring billing software and manages online subscriptions.
It helps you connect one platform to automate all your integrations and transfer data between your apps and services without your manual efforts.
Check the demo:
Email Marketing, 100X Cheaper and
2500+ of the world's most successful companies, trust our Email Marketing for growth.
Check the demo:
Save up to 70% on your
email marketing bills
. Secondly,
Sending emails with Pabbly Email Marketing is a lot affordable than any other email marketing service. Thirdly, No limits on Marketing Automation and It's available for all customers irrespective of their plans. Limitless Integrations with your tools. No restrictions at all.
One form is
just $10
and you get everything (No cut-downs whatsoever)
Receive

Unlimited

Payments

Unlimited

Payment Accounts
Over
5000+ companies
, are growing their business with
Pabbly Form Builder
w
hich
Saves time with ready-to-use Form Templates. Secondly, We offer the largest collection of beautiful pre-built form templates that are customizable, mobile responsive, and conversion-optimized such that your visitor won't leave without filling out your forms.
Recurring Billing & Subscription Management Software which c
ollects unlimited revenue. Secondly, there is No Transaction Fees and No Hidden Charges applied!
We do Email Verification at slow speed to guarantee Most Accurate Results. Secondly,
No one says that slow is better and more accurate. Don't fall for fast speed when you need accuracy.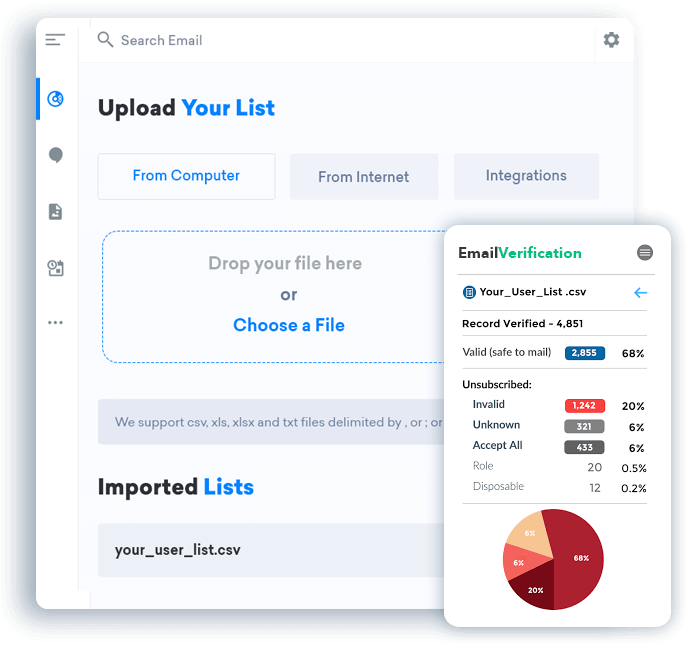 Here's what a slow speed email verification guarantees:
Pabbly Plus
is a complete business management bundle that takes care of all your sales & marketing needs, and saves you from using multiple applications at a single price.
What is Pabbly Plus?

Pabbly Plus
is all in one application that comprises all Pabbly applications that cater to all your needs to doing marketing and sales. Whether its sending bulk or promotional emails, placing subscription forms over the website, managing sales & billing of customers or verifying email databases,
Pabbly Plus
upholds everything that is needed for running any business flawlessly.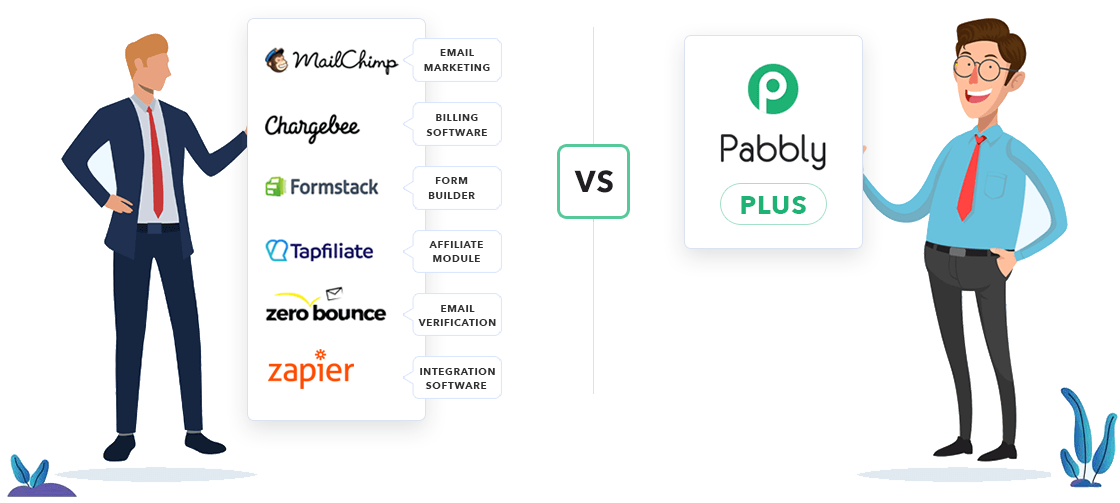 Pabbly Plus features

With Pabbly plus you will have full access to all the features of all the Pabbly applications.
Make structures and gather leads for your business
Confirm every one of your leads and email addresses rapidly
Send messages to your imminent customers/leads
Begin selling your items on the web and oversee billings
Pros
"What I like the most about it is a very clean interface for the customer to make payments."

"Pabbly ( previously GetMailBolt) , is a great deal, great customer service, and good solution for eblast service."

"I reached out to support via their FB group for help and within an hour they had created the connection for me."

"Great experience, solid product with fantastic customer support."
"Sometimes It makes a little in sending delay but so far no big problems faced."

"They guys are genius they know customers pain points. I must say they have designed the application wisely."
This has resolved tracking payments, invoicing, receipting, and all aspects of tax reporting. Pros: It manages all my finances and accounting, I have given control to the student and users and it gives me reports.
We love to hear about your thoughts in comment section.